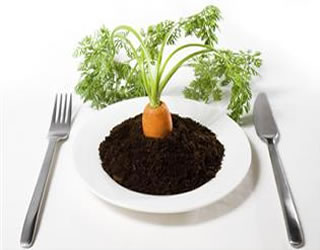 Category bright spots include the $15.6 billion organic fruits and vegetables sector maintaining its position as the largest of the organic food categories, accounting for nearly 40% of all organic food sales. Sales of organic meat and poultry increased by more than 17% in 2016 to $991 million, representing the category's largest-ever yearly gain. Sales in that category may surpass the $1 billion mark for the first time in 2017. Also, organic dips saw sizable growth of 41% in 2016, with $57 million in sales, while organic spices increased by 35% to $193 million in sales.
Other research supports these findings, particularly as it applies to organic fruits and vegetables. The Organic Produce Network (OPN) found organic fresh produce sales are growing throughout the country, accounting for more than 10% of all whole produce dollars through the first quarter of 2017, reported The Packer. Organic packaged salads remain the category driver, responsible for 20% of all organic fresh produce sales, followed by organic berries and apples. Its research also found organic fresh vegetables accounted for a larger portion of organic dollars than fruits.
OPN believes one area that could be a growth opportunity for organic produce sellers is the value-added category, as organic value-add items stood at just 5% of all value-add sales in March 2017. It notes, however, that caution needs to be observed as the additional value may drive the price too high for some customers.
USDA's ERS also sees consumer demand for organic foods continuing to grow rapidly in both the U.S. and other major markets. Organic agricultural production is growing in both developed and developing countries worldwide, leading to the increased competition.
U.S. organic exports that are tracked—mostly fruit and vegetables—reached $548 million in 2016. U.S. organic imports reached about $1.7 billion in 2016. Top organic imports included bananas, coffee, and olive oil, which are not produced domestically in large quantities. Turkey, Mexico, Italy, Peru, and Ecuador supplied 43% of U.S. organic imports. In 2016, 87 countries supplied organic products to the U.S.